Please verify that you are not a robot.
Gift Card Balance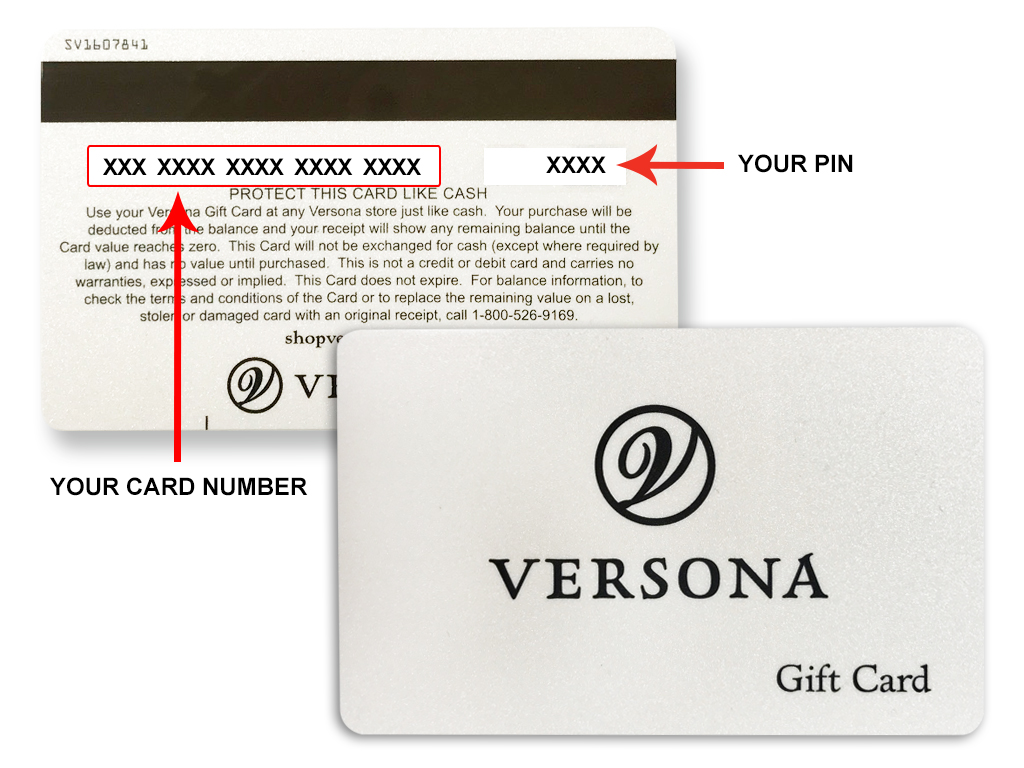 If you would like to check your Versona gift card balance, type in the gift card number as well as the 4-digit PIN number. To access the PIN number, you will need to locate the scratch-off panel on the back of the card and remove it to reveal the PIN. You can also call 877-557-3546 to check your balance.
Please Note: If you already have a gift card that does not have a PIN number, it can be redeemed at a Versona retail store or exchanged in store for a gift card that does have the PIN.